Whether it was me wearing Sab's designed T-Shirt
and talking to grieving colleagues at T2F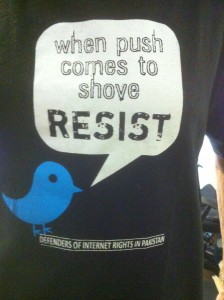 … or whether it was someone visiting Dil Phaink
(in London) and writing her views on the wall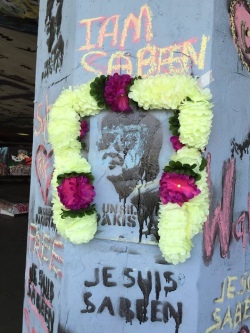 … Sabeen's assassination hit people everywhere.
There was music in Tunisia in remembrance of her.
There were marches, protests, meetings, seminars
in all the countries you can imagine.
People who knew her in her life were devastated.
People who knew her after her death cried uncontrollably.
A few days ago I received this card from the USA.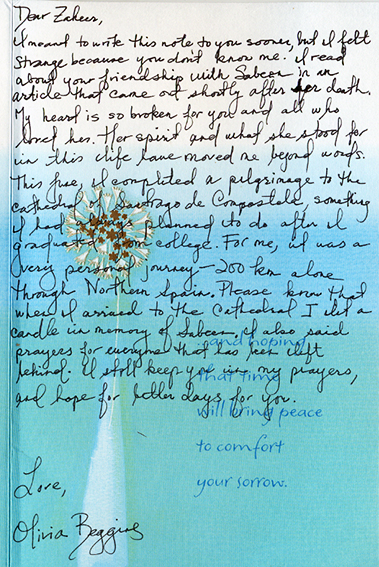 Thank you, Olivia Beggins, for the Candle you lit,
for your love for her, and for all of us.
Much love.