I made a strip of cartoons for the The Friday Times, from 1990 to 1993 … you'll see most of them in my Cartoon Blog coming up fairly soon.
The Blog will be called
SignsOfTheTimesAndMore.blogspot.com -
partly because Jugnu Mohsin or Najam Sethi put my cartoons as 'Signs of the Times' in TFT. I hated the title. Still do. But that's how some people remember it.
I had two cartoons which featured Sabeen Mahmud during those years. She was part of my
Solutions Unlimited
in a
non-official
way. But I don't think that company would have been the same without her.
Although these cartoons will also be on my blog, I though I'd put them up here, too. Just for you, Sab.
The first: 1990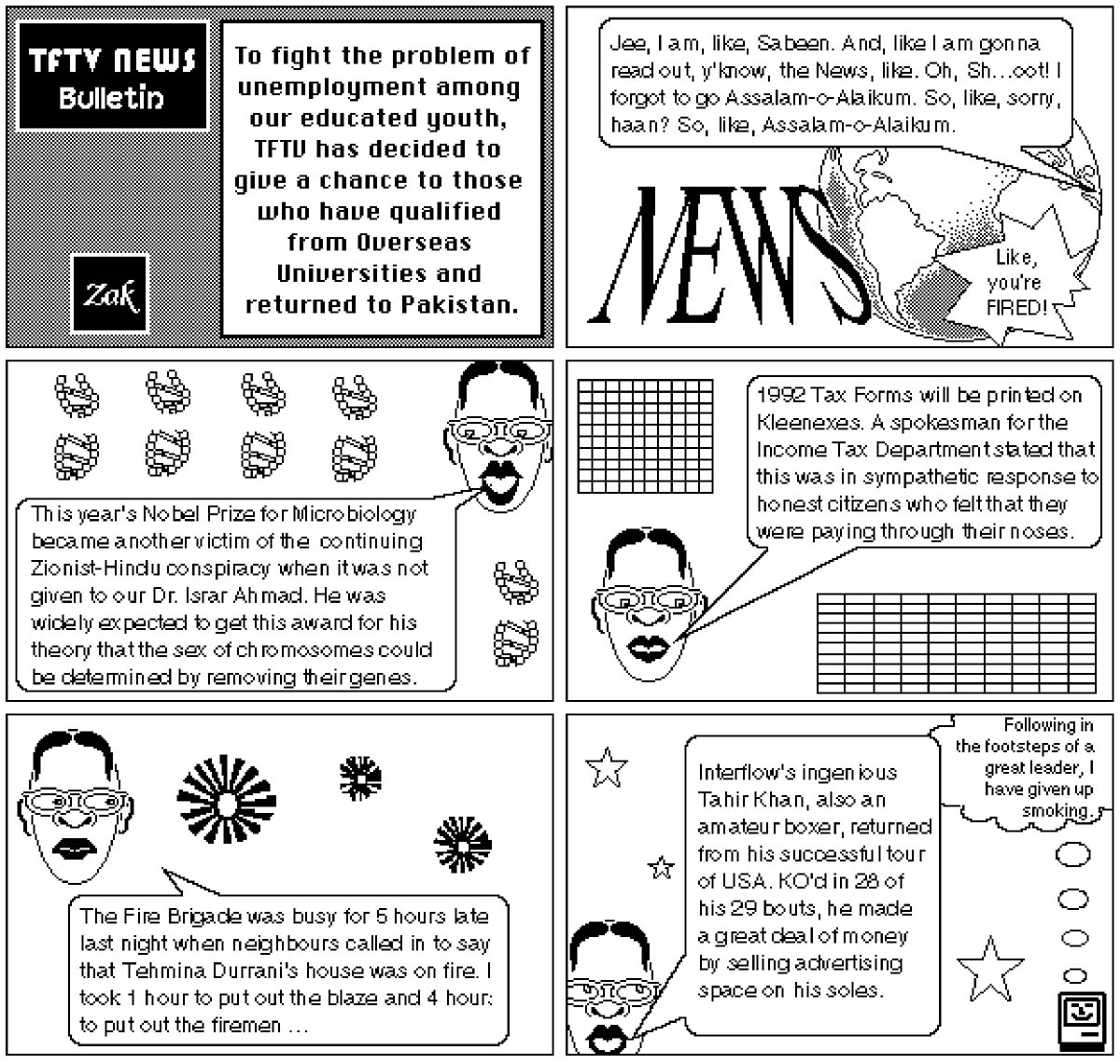 Click on image to see it larger
The second: 1992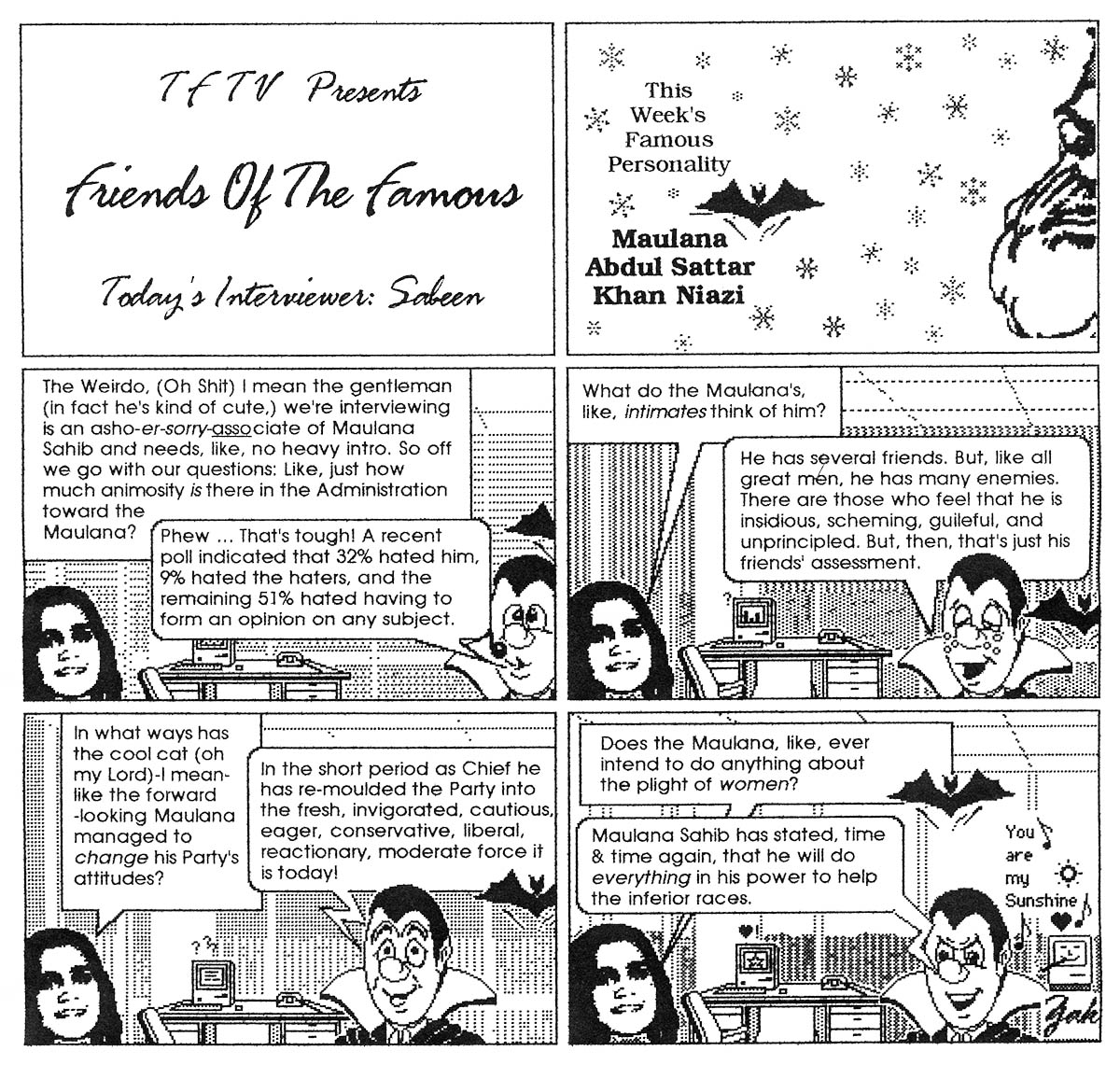 Click on image to see it larger
Sabeen appeared two more times in TFT years ago.
You'll see that in my next post.